It's busy days for DUG McCloud in Houston! We've been flat out like a lizard drinking with over 40 more tanks and another 450 nodes delivered to Skybox.
Our rows of orange tanks are a familiar sight, and now they are connected to the cooling pipes many have already passed our rigorous testing, filled with dielectric fluid.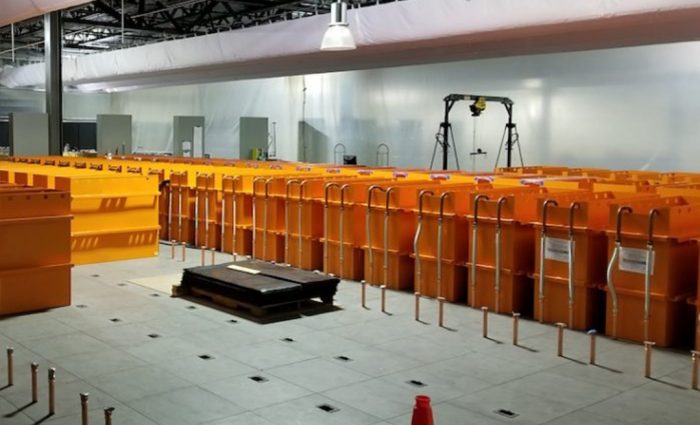 We've discussed before the importance of power to the datacentre, and how when fully installed the initial DUG McCloud Houston datacentre will use 15 megawatts of power every hour. Inside many of the 1MW panel boards that line the north wall wiring has been completed, with more precut MW wiring arriving in the coming days.
Outside, the yard has now been covered with many tonnes of rocks — designed to help drainage and access to outside equipment in wet weather.
Finally, our cooling towers have arrived! They are currently being lowered into position by crane, and will be in pictures soon. Watch this space!