After two long years since the start of the Covid-19 pandemic, #TeamDUG at Kuala Lumpur was ecstatic to be able to gather in-person to celebrate one of Malaysia's biggest holidays—Hari Raya Aidilfitri!
Hari Raya Aidilfitri, also known as the festival of the breaking of the fast, is a religious holiday celebrated by Muslims all over the world. The festival fell on May 1 and May 2 this year, which marked the end of Ramadan, the Islamic holy month of dawn-to-sunset fasting.
The exchange of greetings is a vital part of Hari Raya, and one of the primary ways in which people share joy on the occasion. Some include "Selamat Hari Raya" (or "Eid Mubarak"), which translates to "Happy Hari Raya", or "Maaf Zahir dan Batin", which means "I seek forgiveness from you."
Our celebration last Thursday was filled with happy chatters, vibrant traditional clothing and scrumptious local delicacies including satay, rendang, ketupat and more!
DUG Chief Operating Officer Gunaseelan Cumaran said: "It is great to see everyone back in office and to celebrate Eid Mubarak together again after a few years of unexpected challenges. I have seen warmth, care and commitment demonstrated at every turn. I would like to sincerely thank everyone for your support. The future ahead looks bright!"
DUG Regional Geoscience Manager (Asia) Fariz Fahmi added: "It's a wonderful feeling to finally have all our friends together in the office to celebrate this occasion, after the pandemic-induced 'lost-time'. This will inspire us to be better, both technically and socially, and we look forward to a renewed sense of togetherness in the year 2022 and beyond."
We look forward to more celebrations in the future!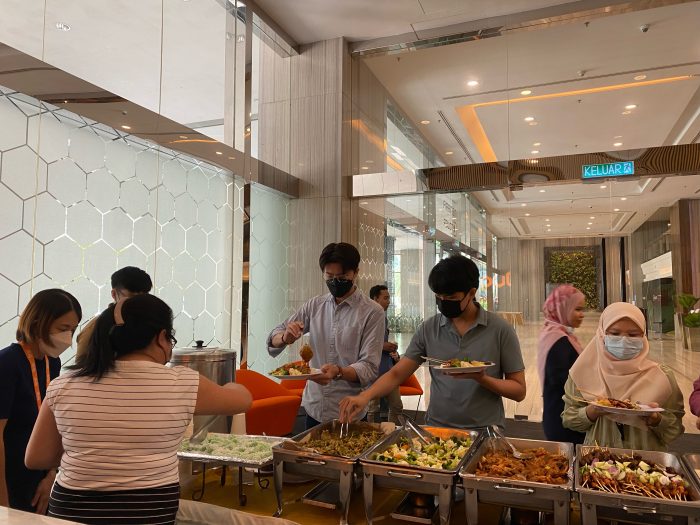 #TeamDUG in KL filling up their tummies with an array of yummy local dishes.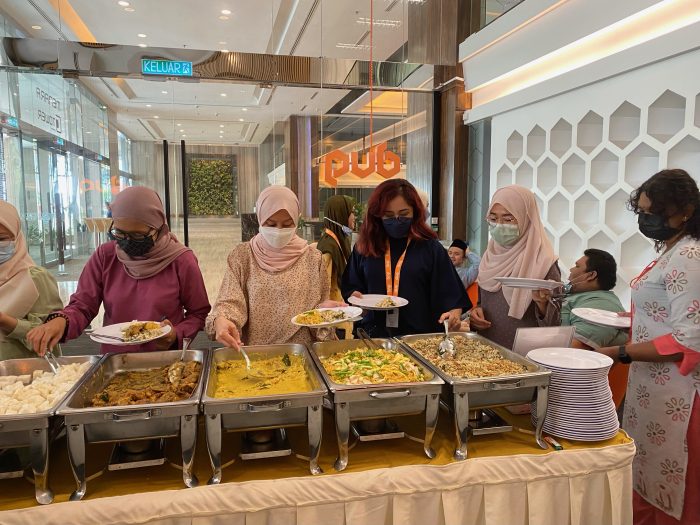 More food…