It's a majestic beast of astronomical proportions.
Its 6.5-metre primary mirror is a tessellation of golden hexagons resembling a honeycomb, which is mounted on a pile of silver-paper wrappers that act as sun shields, each the size of a tennis court.
Imagine all that crammed into a rocket fairing five metres across, blasted off 1.5 million kilometres (1 million miles) into space and instructed to unfold, with nanometre precision, into the shape below. 
From ultra-smooth gold-plated beryllium mirrors to sun shields with a sun protection factor (SPF, like those in sunscreen lotions) of over a million and complex primary instruments with 250,000 individually controlled shutters, it's one of the most sophisticated and ambitious science machines humankind has ever built.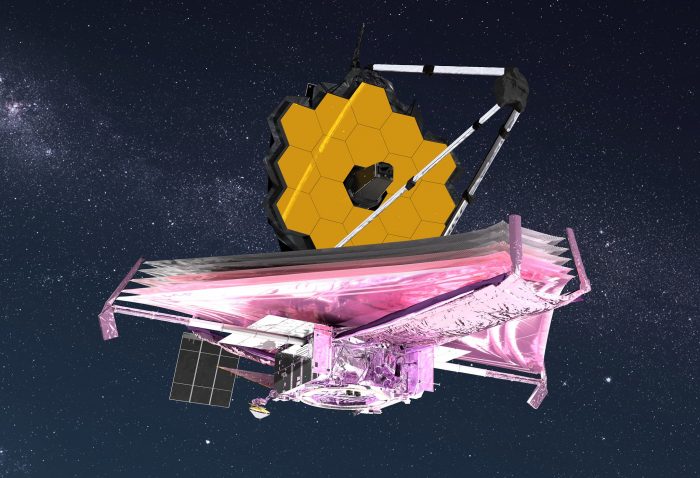 Credit: NASA GSFC/CIL/Adriana Manrique Gutierrez
After enduring the initial "30 days of terror" and travelling through the vacuum of space for months, the magnificent James Webb Space Telescope (JWST), launched last Christmas, is ready to show you some of the deepest images of our universe that has ever been taken.
The International Space Centre presents
JWST – First Images
.
NASA, in partnership with ESA (European Space Agency) and CSA (Canadian Space Agency), will release the JWST's first full-colour images and spectroscopic data during a televised broadcast on Tuesday, 12 July. Details here.
But if you're in Perth, join the International Space Centre (ISC) at the University of Western Australia on 14 July to take a deeper dive into the first images to be released from the JWST!
The ISC, as a mission partner, is the only NASA-accredited Australian public program to celebrate the first images to come off the JWST. Spend an evening exploring astonishing imagery with Professor Simon Driver, Dr Elisabete Da Cunha and Dr Sabine Bellstedt and have your questions about this historic telescope answered.
Professor Driver has been involved with the JWST since 1996 and has obtained over a hundred of the very first coveted hours booked on the telescope.
Professor Driver's team will be crunching the numbers for the two days prior to the event following the initial JWST release, to bring an incredible insight into the first—and farthest—looks back in time humans have ever been able to see.
Visit this website for more information regarding this event or if you'd like to register.
Check out some of our articles covering certain aspects of the JWST:
As a bonus here's a prop blueprint of the telescope, created by NASA for a video series: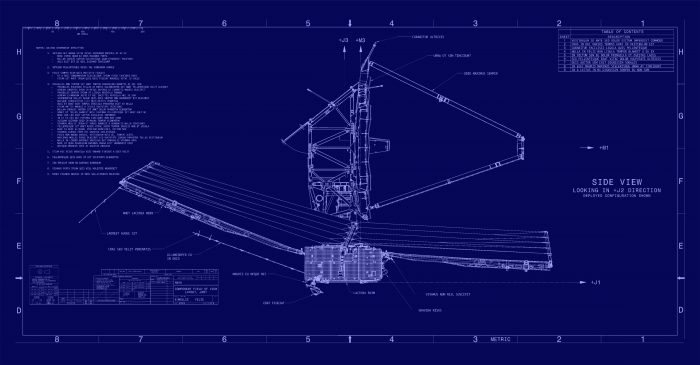 Credit: NASA