As essential as power for DUG McCloud's Houston supercomputer is the importance of water.
Cooling the facility requires 10 huge cooling towers and 700L/s (11000gpm) of water flow. To put that into perspective, your typical fire hydrant has a flow of 10L/s (158gpm).
A water loop transports the heat energy from the submerged servers in the immersion tanks inside the data centre to the cooling towers outside.
This immense flow will keep everything nice and cool… DUG Cool.
But moving this volume of water around requires a large amount of cooling infrastructure. First you need the pipes.
Lots of pipes. To be more precise, about 20 km (13 miles) of pipes, ranging in size from 50mm (2″) to 450mm (18″).
Thats not all, you also need pumps. And the pumps are also big! 50hp each. Altogether, that's the power equivalent to a Mustang.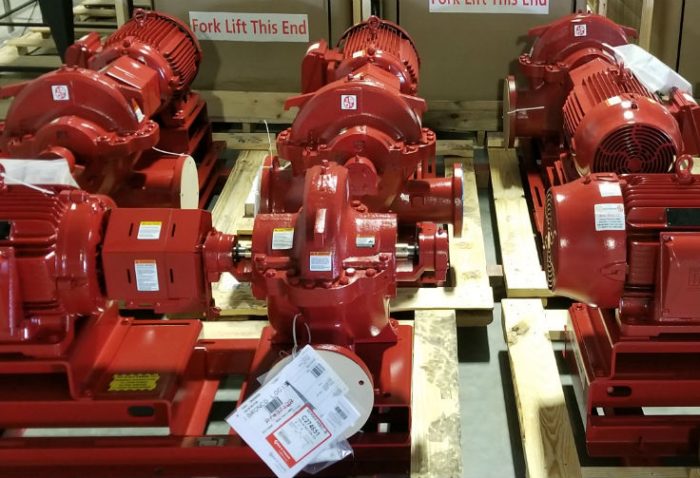 We're expecting our vast cooling towers for DUG McCloud to be delivered soon. Stay tuned for more construction updates as they start to take up their positions in Houston!