With February almost over, work is steaming ahead at Skybox in Houston.
This week, the concrete slabs for the facility's 10 huge cooling towers have been poured, the steel reinforcing bars are in place and the concrete columns are expected to be poured in the coming days! Exciting times.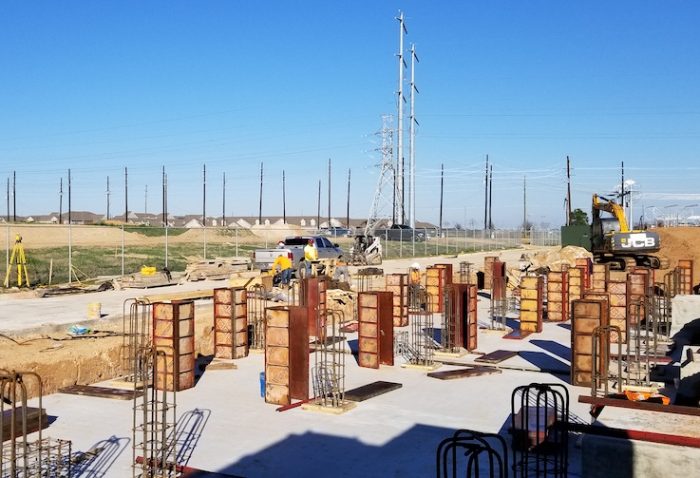 Lifted into place by immense cranes, our transformers and high voltage switch gear are now in position. 33,000V switch to the left, 15MW of transformers to the right.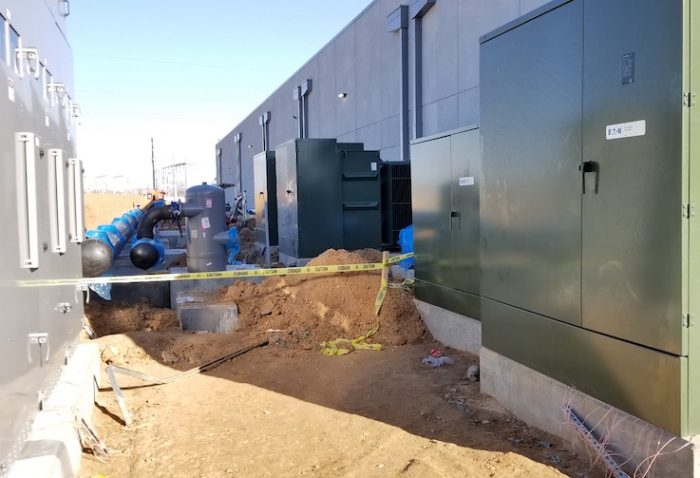 Inside the datacentre, the floor is 99% complete — with holes being cut to accomodate Bubba's cooling pipes. This is very precise work, when there are 722 tanks to accomodate in this room everything needs to fit just right.
We've discussed before the importance of power to Bubba. Now installed is the row of 1MW panel boards, each with 19x 70A breakers that will each have their own individual cables leading to a pair of tanks.
Next week we will discuss in more detail the importance of how precise measurements need to be with pipes, tanks, panel boards. Watch this space!