It's a new year and work on the DUG McCloud new data centre at Skybox Houston is well underway.
The pipes are being laid for our custom DUG Cool system, and the liquid tanks are expected right on schedule in February.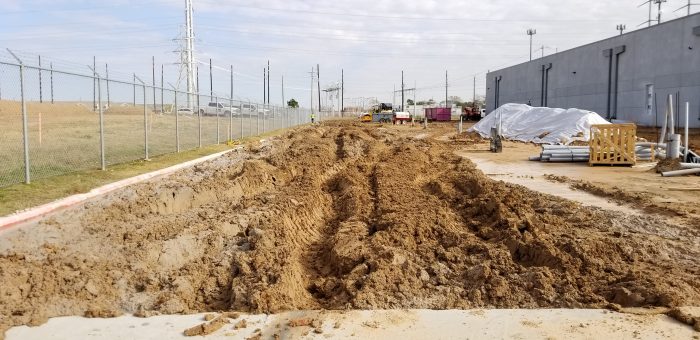 Severe winter storms tore through the state of Texas in December and January, dumping unseasonable heavy rain on Houston, overflowing rivers and flooding roads.
This extreme weather has also slowed construction work at the Skybox site, delaying groundwork. Our crew are pulling out all the stops to make up for any lost time, and construction is expected to be completed in April.
This week, buried 3m underground and encased in 50cm of solid concrete, the duct bank for our datacentre was installed. The duct bank will carry the 33kV power feed into the data centre, powering the Houston supercomputer.

In other DUG McCloud news, tanks from around the world are already loaded on to trucks and ships and making their journeys from Perth, Kuala Lumpur and London to Houston, ready for 250PF of supercomputer.